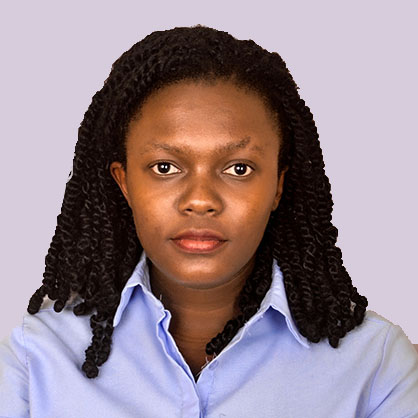 Katia Alupo Olaro
Programme Associate, Strategic Litigation
Katia works in the Strategic Litigation Program at the Center for Health, Human Rights and Development. She is a lawyer by profession with a Bachelor of Laws degree from Uganda Christian University- Mukono Campus and is pursuing a Post Graduate Diploma in Legal Practice from the Law Development Centre (LDC). She is currently involved in … Continue reading Katia Alupo Olaro
Katia works in the Strategic Litigation Program at the Center for Health, Human Rights and Development.
She is a lawyer by profession with a Bachelor of Laws degree from Uganda Christian University- Mukono
Campus and is pursuing a Post Graduate Diploma in Legal Practice from the Law Development Centre
(LDC). She is currently involved in legal research, social justice advocacy and constitutional litigation on
health and human rights.