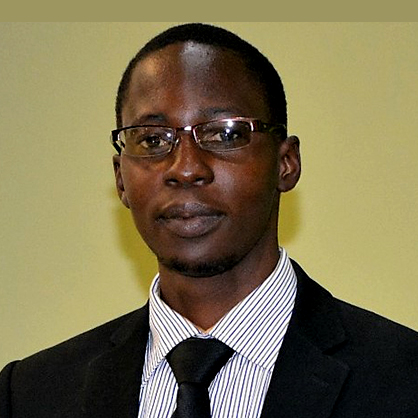 Wasswa Paul
Program Associate, Strategic Litigation
Wasswa Paul is a Lawyer with special interest in Business and Human Rights, Access to Medicines, Constitutional Litigation, Sexual Reproductive Health and Rights (SRHR), Socio-Economic Rights and Intellectual Property. He has a Bachelor's of Laws Degree (LLB) from Makerere University and a Post Graduate Diploma in Legal Practice from the Law Development Centre (LDC). Paul is a program associate under CEHURD's Strategic Litigation Program. He currently based at Section 27- a South African based public interest law centre that seeks to achieve substantive equality and social justice in South Africa as the SRHR Regional Fellow.
Since Paul joined SECTION27, he has worked with Section 27 partner organisations such as the Treatment Action Campaign (TAC) and the AIDS Foundation South Africa (AFSA) to identify challenges to the realisation of SRHR in East and Southern Africa where he has called upon partner organisations to further support organisations such as CEHURD in Uganda, to deal with the problem of maternal deaths and other barriers in accessing SRHR services.
Paul has been a part of some of TAC's mobilisations, which include the SRHR Regional Conference and the SRHR Workshop with various representatives from TAC branches and other PLHIV organisations throughout South Africa. Paul has also advocated for the fair, and affordable, price of medicines (especially cancer medicines) as part of the demonstration held by the Fix the Patent Laws Coalition- South Africa.