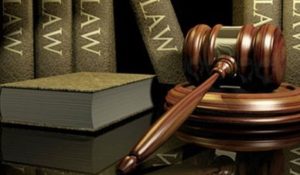 The strategic litigation program is a pertinent program at CEHURD in as far as it uses the tool of litigation in promoting social justice in health in Uganda, East Africa and Africa at large. Litigation at CEHURD is done strategically to impact the health system in Uganda through public interest litigation and probono services offered to the indigent.
In 2011 CEHURD filed a land mark case before the Constitutional Court of Uganda. This is the famous Petition 16. In this case CEHURD sought the court's indulgence on the interpretation of the constitution in as far as the government is responsible for ensuring that women in public facilities do not die of preventable maternal deaths.
This case is a great phenomenon in the promotion of the right to health. It has in fact become a model case on litigating the right to health and has thus bred other cases filed at the courts of law and other quasi judicial bodies such as the Uganda Human Rights Commission, Uganda Medical and Dental Practitioner's Council among others.
The Constitution of the Republic of Uganda does not expressly provide for the right to health, we mainly use the Article 45, 8A and the National Objectives of State Policy.  We also infer the right to health from other rights guaranteed by the Constitution of the Republic of Uganda. These include; the right to life (Article 22), Equality and non-discrimination (Article 21), Freedom from torture, cruel, inhuman and degrading treatment (Article 24 and 44), Access to information (Article 41), the right to clean and healthy environment(Article 39), among others.
Please find the summary of the cases litigated by CEHURD as per 2016. Click on>>>> SUMMARY OF CASES