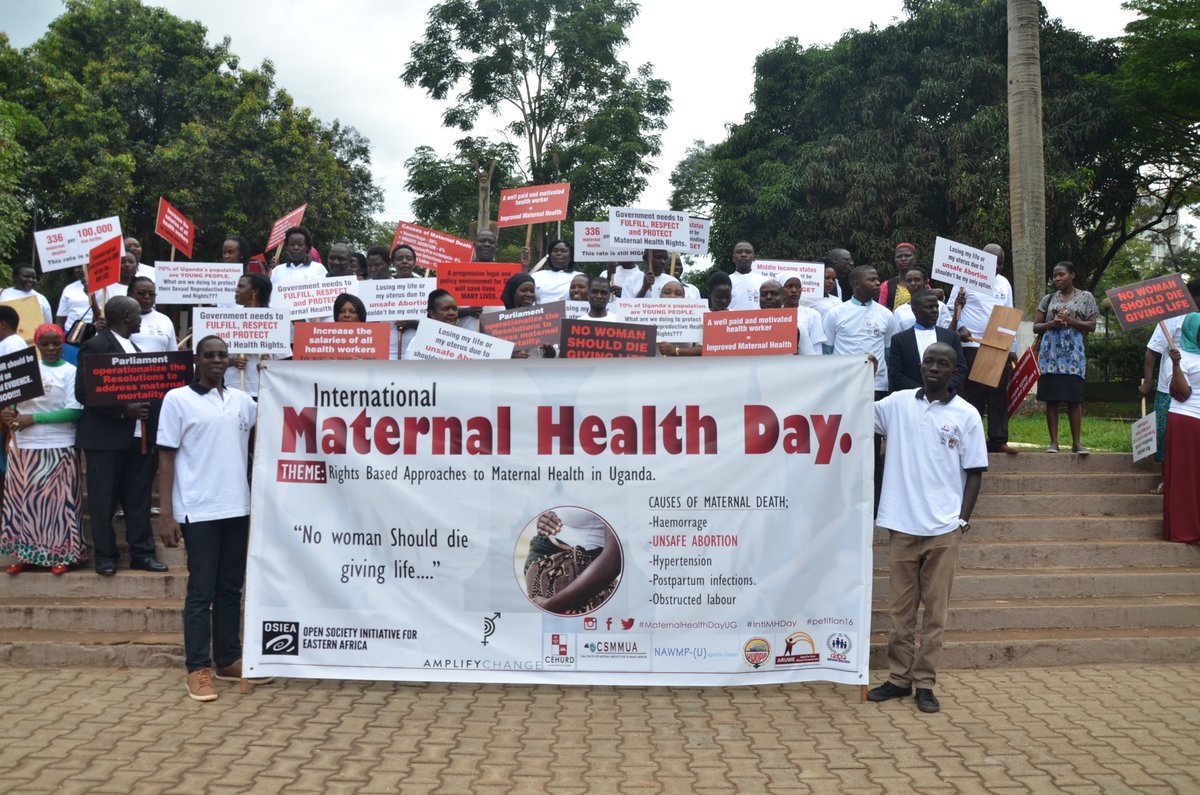 As a way to be responsive to the ever-changing operational terrain, we have since our founding in 2010 invested ourselves into carving out a sustained voice on a cross range of issues under the wider scope of health and human rights. In this new strategic phase, CEHURD will further ground itself as a key field leader in advocating on the right to health in Uganda, Africa and internationally. CEHURD's evidence-based advocacy will be informed by research on pertinent health issues. Our advocacy will work towards ensuring and enabling legal and policy environment guaranteeing the right to health complimented by major shifts in social norms, practices and customs. We will work towards engaging on law, policies, norms and practices that undermine health rights. We will analyse laws and policies to identify gaps and design advocacy actions for effective response and remedy. We will work with others in this collective journey and work towards nurturing and maintaining strategic partnerships for this purpose.
We are keen to build and strengthen strategic partnerships that enhance the realisation, respect and protection of the health rights. Therefore, partnerships shall be sustained with: key government MDAs like: Parliament, Ministry of Health (MoH), Ministry of Education and Sports (MoES), Ministry of Finance, Planning and Economic Development (MoFPED), Uganda Human Rights Commission (UHRC), The Equal Opportunities Commission (EOC), Uganda Police Force (UPF), JLOS institutions; national networks, alliances and NGOs as well as other key stakeholders. Major areas of engagement with key partners will centre on:  gender and equity budgeting for health, increased budgetary allocation for SRHR (esp. reproductive health, unsafe abortion, sexuality education, and adolescent and youth reproductive health policy); standards and guidelines on unsafe abortion and quality health service provision.
As CSOs, we are cognisant of the fact that civic space for engagement is narrowing at national Pan African and international levels. We are also cognisant that in Africa, we need stronger organisations and movements that are able to organise differently as a way to engage with the ever-changing operating context, rise of right-wing fundamentalisms, shifting power dynamics and the push-back ('The Opposition').
CEHURD is committed to continue providing leadership and hosting secretariat for Coalitions such as: Coalition to Stop Maternal Mortality and Morbidity due to Unsafe Abortion in Uganda (CSMMUA), Coalition to Stop Maternal Mortality and Morbidity in Uganda – Petition 16 and Health Law Cluster of the ULS. In addition; we will continue active membership for: Uganda Coalition on Access to Essential Medicines (UCAEM), Reproductive Maternal Newborn Child and Adolescent Health (RMNCAH), Coalition for Tobacco Control Advocates, Uganda Consortium on Corporate Accountability (UCCA), Rights Here, Right Now (RHRN) Platform and Get up, Speak Out for Youth Rights (GUSO) Platform. As well as, identify other key coalitions and alliances that promote our mission and vision and enable for achievement our mandate.  In addition, other relevant advocacy platforms at the regional and international levels will be pursued as well as joint advocacy agenda identified, elaborated and supported in solidarity with the regional and international strategic partners.
PROGRAMME BRIEF

.

GOAL

Enhanced policies, laws, social norms and practices for the realization of health and human rights.

OBJECTIVE

To position health and human rights as a key strategy for sustainable development in Uganda, Regionally and Globally.

PROGRAMME LEAD

Dorothy Amuron

Category

CEHURD Programmes