By James Eriku & Cissy Makumbi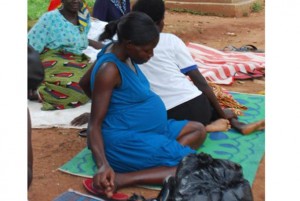 Gulu
Gulu Regional Referral Hospital has received a new consignment of blood after suffering shortage for nearly a week.
This led to the death of two newborn babies in the maternity department after their mothers, because of delayed delivery, caused their exhaustion due to lack of blood.
Last week, several patients, who were either lined up for surgical operations or needed blood transfusion, opted to go to nearby private hospitals.
Feeling the pinch
A caretaker at the hospital, who requested anonymity, said: "I brought my sister all the way from Lalogi Sub-county, about 70 kilometres away, to have safe delivery here but we had to move to St. Mary's Hospital Lacor where it is offered at a fee."
Many expectant mothers, after the death of the two babies, reportedly abandoned the maternity ward fearing that they could be forced to undergo caesarean operation that would require blood transfusion.
But the hospital principal administrator, Mr Muhammad Mubiru, said the management was relieved at the weekend after several units of blood were brought from Kampala. He could not give the exact amount of the units received.
"We had to keep other patients on oxygen and other mechanisms while those with minor operations were advised to wait as the hospital tried to get screened blood," Mr Mubiru said, adding that the shortage was caused by lack of a blood screening machine after one at the hospital broke down.
The hospital, with a capacity of about 500 beds, receives more than 400 outpatients in a day, Shortage of blood, drugs and other medical supplies has become the norm in many government hospitals and smaller health units.The Ministry of Health has always blamed the National Medical Stores, the distributing agency, and the districts for poor planning, leading to delayed delivery