By Cissy Makumbi 
Gulu hospital management has called for government intervention following the release of a report showing an increase in cases of abortion in the district.
The report released on Wednesday shows that up to 568 babies were aborted in the year 2011/2012.
The authorities, who compiled the report, say there is need to save the unborn babies from the practice, common among girls who have unprotected sex for money.
In 2010/2011, about 500 unborn babies were terminated, according to the same report, although it still remains unclear whether the culprits were brought to book, since the practice is a crime under the law.
The director of the hospital, Dr Anthony Onyach, however, attributed the increase in the vice to failure by many mothers to use family planning methods, thus conceiving against their will.
"Most abortions occur among girls who report to the hospital when they are very sick after administering herbs and other drugs on themselves, while others seek help from shrines," Mr Onyach said.
The same report indicates a drastic decline in the number of mothers seeking family planning services at the health facility. It shows that although in 2010/2011 there were at least 1,239 mothers who visited the hospital's family planning unit, in 2011/2012, the number reduced to only 770.
Health experts attribute the increasing number of women with cervical cancer to unsafe abortions. Under the law, abortion is illegal and punishable, a situation that sees many women do it undercover with support from ill-equipped health personnel and traditional healers.
The Ministry of Health is considering the recommendations of a report it commissioned into the safety and legality of abortion. The report proposes legalising abortion in specific cases such as rape.
However, the debate on legalising abortion has not been met with open arms, with the proposal opposed by many Ugandans, most arguments based on religious, cultural and moral grounds
Source: h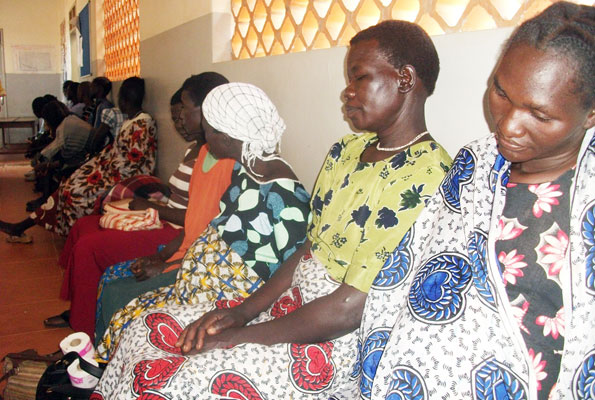 ttp://www.monitor.co.ug/News/National/More+than+500+abortions+in+Gulu+last+year++says+report/-/688334/1506654/-/vx98ym/-/index.html