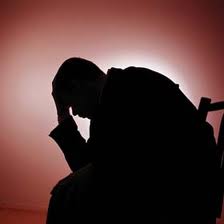 By Flavia Lanyero
Public health activists have dragged government to the Constitutional Court demanding that it changes its reference to mentally ill people as idiots and imbeciles in the Penal Code Act and the Trial on Indictment Act.
The petitioners: the Centre for Health, Human Rights and Development and Yiga Daniel through their lawyers Kabanda and Co. Advocates, said both laws are "too abusive, archaic" and do not conform to the Constitution and the United Nations Convention.
The petitioners are also aggrieved with laws that deem persons with mental disabilities, who are not proven guilty, by referring to them as criminal lunatics.
They said detaining them in prisons for years awaiting a minister's order on whether they are able or unable to stand trial violates their rights guaranteed under the Constitution.
The petition was filed in December 2011 and scheduling interparties on February 21 adjourned it to March 22 after the State Attorney, Mr Kasibayo Kosia, in a letter said he misplaced his scheduling notes and asked for adjournment.
A February 20 petition letter reads in part: "It is unfortunate that the State plays with very important issues that need quick response."
Source: http://www.monitor.co.ug/News/National/-/688334/1355260/-/axxi37z/-/index.html