By Anthony Wesaka
A Human Rights body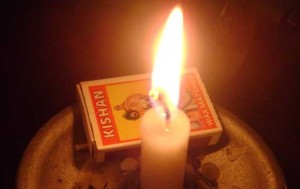 has lodged a complaint against the government, power distribution company UMEME, and the Electricity Regulatory Authority (ERA) over indiscriminate load shedding in public hospitals, which has led to many avoidable deaths of patients.
Center for Health, Human Rights and Development (CEHURD) lodged the complaint before the Human Rights Commission (HRC) in Kampala recently.
The complaint follows a story which ran in Daily Monitor on January 12 about how doctors in Jinja Referral Hospital were grappling with the challenge of keeping patients alive against constant power cuts. It was reported that over 150 patients had died in a space of six months due to unstable power supply and load shedding.
The complaint also highlights the temporary closure of Entebbe hospital recently due to rampant load shedding, which action they say violates the right to life and is discriminatory.
"This complaint is about the indiscriminate load shedding, including public hospitals, which has denied the citizens of their right to access to health care and in some cases either directly or indirectly led to the death of patients," reads the complaint in part.
CEHURD faults the government for failing in its obligation to protect its citizens from third parties (ERA and UMEME).
The rights body furthers states that load shedding public health facilities which already have electricity supply is retrogression on the part of the government.
"Indeed the delegation of the government's responsibilities of providing these essentials such as electricity (even to health facilities) to entities such as the ERA and UMEME does not mean delegation of the government obligation," the complaint further read.
The complaint comes at a time when 24hr load shedding is set to continue until May this year.
CEHURD now wants the HRC to declare that electricity load-shedding in public hospitals is a violation of the right to health and the right to life.
They also want a permanent injunction restraining Umeme from load-shedding health centers and hospitals.
Background 
The complaint is brought under Articles 51, 52, 53, 45 of the constitution and Section 7 of the Uganda Human Rights Commission Act Cap 24. Under Article 53 of the constitution, the commission has the mandate to investigate complaints of human rights violations before it from a person and or a group of persons.
In so doing, the Commission is independent and is endowed with powers to commit anyone for contempt of its orders and order for any legal remedies, redress and other redresses.
awesaka@ug.nationmedia.com