Grantees funded by AKIBA UHAKI have convened in Arusha, Tanzania to share knowledge and experiences in their respective areas of service.
Center for Health Human Rights and Development (CEHURD)- one of the grantees – was ably represented by Ms Thurayya Zawedde who made a presentation on health advocacy and media campaigns. She was also hosted on one of the local radio stations to share about HIV, where she advised the Masai communities to embrace the use of condoms and also make use of the available health facilities for all their health needs.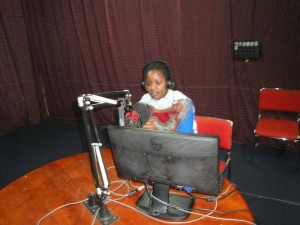 Grantees also took part in an academy that specifically addressed the issues of women and development, where they encouraged education for women and their involvement in politics so as to uphold change in the region.
Different grantees showcased their works and achievements, all made possible by AKIBA UHAKI.
After the formal deliberations, guarantees and other stakeholders, matched around Arusha City, after which they took part in a festival, code – named "ZINDUKA".
Check here for the events in pictures