By Paul Watala, Hebrews (Bayudaya) in Uganda have donated ARVS worth millions of dollars to fifteen government aided and private health centres in Mbale district.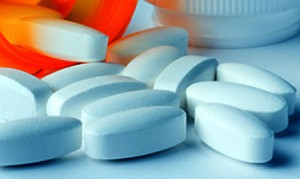 The ARVS were on (Wednesday, June 27, 2012) handed over to the in charges of the fifteen health centres at Tobin health Centre in Namakwakwe a suburb of Mbale municipality.
The pharmaceuticals were handed over amidst joy and dancing from some of the HIV victims and health workers who had lost hope living for the next five or ten years.
"We have reason to dance and rejoice because the Hebrews have restored hope in us and the relatives of the people suffering from HIV. We have been moving for long distances to look for the drugs and sometimes we reach when they are out of stock," Zulaika Naikote said.
She said that the recent information they have been receiving through different media houses that TASO had stopped giving drugs to their clients made them feel abandoned.
Gershom Wambede, the leader of Hebrews in Africa who solicited for the drugs from the Canadian friends of Pearl of Children while handing over the drugs appealed to health officers not to sale the medicine to their clients.
"These drugs are supposed to be given to the clients free of charge and we have set up a team that will monitor how the drugs are distributed. The culture in Uganda is that people only respect rich and forget the needy. Please let's learn how to help each other when in need," Wambede said.
"When you sell these drugs to the victims it means you are as bad as satan who needs to be punished by hell," Gershom Wambedde said.
He said that many Ugandans are becoming potential victims to HIV every day, adding that this forced him to contact his friends in Canada to give help aiming at restoring hope to the people living with HIV/AIDS.
Gershom Wambedde also appealed to the ministry of health lobby to scrap off taxes from the drugs that are donated to come and save life.
"It is frustrating to overcharge donors who are aiming at saving lives of the needy Ugandans," Gershom Wambedde said.
He said that in his village in Nabweyo in Bungokho north, records show that ten people came out openly and declared being HIV positive and yet the constituency has 100 villages meaning that about 1000 people are most likely to be affected and need help.
The Executive Director Canadian Friends of Pearl of Children, Deborah Rottenberg in her speech pledged to continue donating drugs, adding that she is working around the clock to see that condoms are delivered to save those who cannot stay without sex.
She said that they have set up teams that will be rendering services of counseling and testing in churches, mosques and other social centres.
Source: http://www.newvision.co.ug/news/632446-canadian-ngo-donates-million-dollar-arvs.html