By Julian Amutuhaire A doctor has today been charged before Buganda Road court over the death of patient during surgery.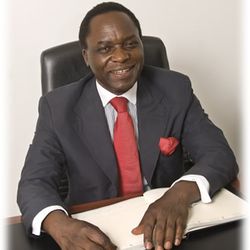 Dr. Christopher Kirunda, an anesthetist who has been remanded to Luzira Prison is jointly charged with Dr. Ssali Tamale and Dr. Rafique Parker.
Dr. Kirunda appeared before Chief Magistrate Sylivia Nabaggala in response to summons issued against him earlier.
The 3 doctors are alleged to have caused the death of one Mercy Ayiru, during an operation to fibroids at the Women's Hospital International and fertility centre in October 2010.
The prosecution accuses the 3 doctors of having failed to ensure that the tube supposed to supply oxygen and anesthesia to her lungs had been properly inserted into the deceased's trachea, before embarking on the surgery.
Dr. Parker who conducted the surgery was reportedly operating without license and has an international arrest warrant issued for his extradition to Uganda for trial.
Dr. Ssali's lawyers from Tumussime, Kabega Advocates say he is out of the country and will return next month.
The case has been adjourned to the 17th next month for trial
Source http://www.kfm.co.ug/news/doctors-face-trial-over-patients-death.html