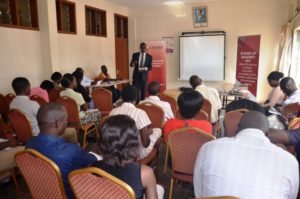 The Center for Health, Human Rights and Development (CEHURD) in partnership with the International Development Law Organization (IDLO) is implementing an advocacy program titled, "Integrating Legal Empowerment and social accountability for Quality HIV Health services for AGYW," commonly known as the DREAMS PROJECT in the districts of Gomba and Mukono.
The project  which is aimed at improving access to quality HIV/AIDS related services for Adolescent Girls and Young Women (AGYW), will utilize an innovative blend of legal empowerment and social accountability strategies (LE/SA+).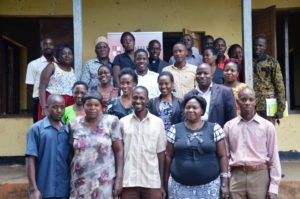 In order to have effective implementation of the project, CEHURD held meetings with stakeholders from the two districts of Gomba and Mukono to launch the project prior to implementation.
The project is implemented in sub- counties of Kyampisi and Kasawo as well as Kanoni and Kyegonza in Mukono and Gomba respectively. The implementation among others seeks to strengthen the capacity of communities to hold duty bearers accountable for improved quality of HIV/AIDS related services among Adolescent Girls and Young Women as well as the community at large.