Until 16th July 2014, it was unheard of in Uganda's human rights jurisprudence for a judicial officer in Uganda to visit to location of an alleged human rights violation to contextualize for himself what the circumstances in which the violation is alleged to have occurred. Such was the occasion at Nakaseke District hospital at 10.00am when Hon. Benjamin Kabiito visited the Hospital to ascertain the circumstances under which Nanteza Irene died after failing to access emergency obstetric care she needed to give birth to her baby.
It all started on 11th May 2011 when Nanteza Irene went to Nakaseke Hospital to give birth to her baby in the company of her partner Mugerwa David at around midday. She was later checked and it was established by the nurses that she could not have a normal delivery and would need caesarian assistance to give birth. From the time Nantezza Irene walked into the hospital at around midday up to around 7pm in the evening, there was no doctor at the hospital and she could thus not get the ceasarian care she urgently needed since her pregnancy had come to term. The nurses kept calling the doctor who only turned up when it was too late to save her life.

CEHURD instituted a human rights cases citing violation of rights that accrued to Nanteza and her family, against Nakaseke district local government which is statutorily mandated to administer medical service provision in Nakaseke district. Civil suit No.111 of 2012 has been pending in court since 2012. After cross examination of plaintiff witnesses, the defense brought in all health workers that were on duty that day to give their evidence. At this point, many inconsistencies on the whereabouts of the Doctor came up. This prompted the learned justice Kabiito to show cause for visiting locus.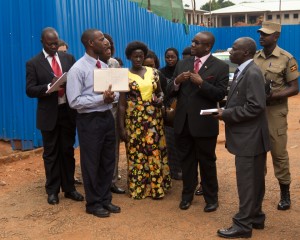 And as expected, the judge made some key findings that illuminated some of the issues involved in the case.
At the hospital, the judge visited the main operating theatre, maternity ward, gate, staff quarters, administrator's office, HIV clinic and all these places came up during the hearing of the case. The information got from the visit will help the judge in determination of the case.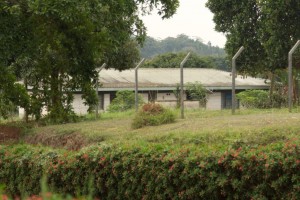 Indeed all credit has to be given to Justice Kabiito for his proactiveness in seeking the truth in his performance of his judicial duties. It is hoped that this will set an example for other judicial officers to look upon when deciding human rights cases in future.
No woman should die while giving birth. Every woman should rejoice the birth of her child. This is only possible if the political will to advance the right to health is gained.