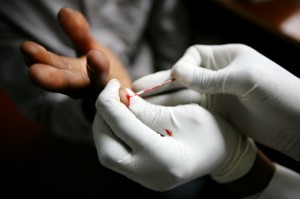 The Center for Health, Human Rights and Development (CEHURD) will be holding a 4-day health camp in the Buikwe District from Tuesday 19th August to Friday 22nd August 2014. Buikwe is a predominantly fishing community located in the central region of Uganda.
The health camp follows the community consultations conducted by CEHURD under the Go4Health (Goals and Governance for Global Health) process from which a number of issues arose as health concerns in this district: family planning services, antenatal care, postnatal care, post-abortion care, HIV services (particularly mother-to-child transmission of HIV), lack of testing and counseling services, malaria treatment, diarrhea, and non-communicable diseases (including diabetes, cancer, and hypertension).
As an intervention, CEHURD reacted with organizing a health camp where local health centers, service providers, and NGOs have collaborated to provide free services to the community members of Najja and Nyenga (sub-counties). This health camp will act as an opportunity for the community to engage in health education, obtain testing, screening and counseling services, and receive a variety of hygiene and nutrition tips.
The health camp will also create a platform for health service providers, agencies, and advocacy groups to learn immediate health concerns from community members in order to strategize how to build capacity.
The Health camp will be held in two shifts. It will be held in Nyenga Sub County on the 19th and 20th August 2014 at Allied teachers' School playground and 21st to 22nd August 2014 at Sacred Heart Senior Secondary school playground.