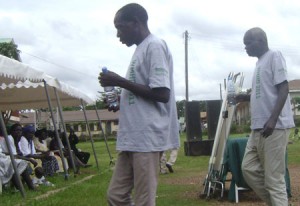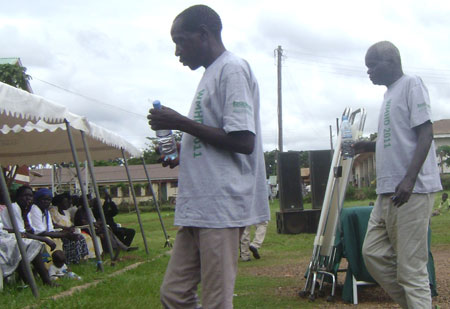 By Alex Otto
Authorities at Gulu regional referral hospital mental health unit are stuck with two mentally ill persons who were referred back from Butabika mental health hospital where they reportedly spent 12 years and cannot now locate their families in northern region.
The men, James Owot aged about 60 and Okwonga Gulu(name given from hospital) aged about 40 have so far been at the Gulu mental health unit for months after they were referred back from Butabika hospital.
Tracing home
"Because of the disorder, they cannot identify their homes, so anyone who knows and can be able to trace information that can lead to the unity of these two people with their families should contact the hospital authorities, " Paul Aluma, the Principal Psychiatric officer in charge of Gulu Regional Referral Hospital –Mental Health Unit said.
"Owot says he studied from Keyo primary school and their home is in Awer Lamogi Sub County in Amuru district."
The other one, Gulu, dumb and tracing information about him is difficult. Hospital authorities suspect  that he is from Lira, but nothing much is really know about him.
Geoffrey Oloya, the Nwoya district focal person for mental health, requested residents of Lamogi in Amuru district and the community of Lango subregion to try and identify their relatives, friends and neighbors who once had a case of mental illness and were later taken to Butabika hospital.
Statistics
Aluma states that on a daily basis, the mental health unit registers eight new clients and the daily attendance is estimated at between 50 to 60 new patients who come to seek medication aid.
"Every day we admit two or four new patients both female and male and monthly records indicate that new cases range from 70 to 80, which totals to about 900 patients monthly," he said.
Oloya asked family members of the mentally ill not to neglect them because their situation can still normalize with adequate care, treatment and consideration.
The duo were presented on Thurdays during the mental health day celebrations at Gulu regional referral hospital's mental health unit with the theme "Investing in mental health".
Source: New Vision
http://www.newvision.co.ug/news/19057-Two-mentally-ill-men-stranded-at-Gulu-hospital.html