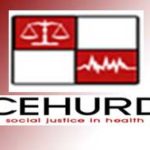 This booklet introduces our key partners, the journalists who are not familiar with the field of intellectual property, to the key issues in the ongoing commercial law reform process in Uganda and the region as they relate to human rights.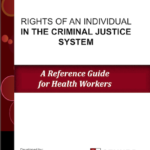 The criminal justice system is comprised of various stages which include pre-trial arrest and detention. Pre-trial arrest and detention is the stage when a person that is suspected and accused of committing a crime is arrested and held in custody (whether at police or in prison) before a decision...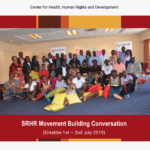 On 1st to 2nd July 2019, CEHURD convened a Conversation on Sexual Reproductive Health and Rights (SRHRs) Movement Building in Entebbe-Uganda. The Conversation attracted a cross range of over 45 SRHR activists, policy makers, funding partners and other stakeholders - focusing on the need to streng...