By: Dennis Jjuuko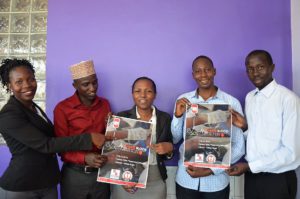 Uganda continues to grapple with a critical shortage of blood that is affecting services and putting patients' lives at risk. The Health Ministry's blood bank facility in Kampala, has only 150 units of blood remaining, not enough to meet requirements on an average day in the city. Nationally, Uganda needs at least 340,000 units of safe blood annually as recommended by the World Health Organisation, but usually only collects 200,000 a year according to the Director of Uganda Blood Transfusion Services. The country then faces a deficit of 140,000 blood units.
The shortage was recently "almost at crisis level", which prompted a cancellation of hospital operations and prioritization of cases, and an extra 7 billion shillings (£1.4m) needed to procure donor and testing kits, and to fund blood donation drives, to get the service back on track for the next six months. The crisis came at a time of a proposed reduction of the health budget from 1,850tn shillings in the current financial year to 1,714tn in 2018-19. But, according to the just released National Budget Framework Paper that gives a picture of how much money each sector is likely to receive in a financial year, UBTS is proposed to get just Shs8.8 billion – a further reduction. The blood bank, as a result launched, an appeal for blood donation in coordination with National Social Security Fund.
Accident victims, cancer patients, women in labour, and children requiring transfusion, are on the rise, yet Ministry of Health figures show that Uganda's blood needs are increasing at 20% per year. Investing less in blood means losing lives, yet this is something government can have control over.
It is important to emphasise that blood donation is a voluntary activity motivated by the need to save lives. As a result, the Center for Health, Human Rights and Development (CEHURD), as a Health Rights organization that takes availability and access to services as among the central tenets of a functioning health system, therefore joined and contributed to this drive of ensuring adequate stock of blood needed for saving mothers and other patients in need. CEHURD partnered with local council chairpersons of Nakwero A and Ndazabazadde villages and mobilized staff and residents who donated units of blood that surpassed CEHURD's target. 50 units were the target and 74 units were collected on 17th February 2018.
In Uganda, access to essential health services for pregnant women and others in need is a public health crisis that CEHURD, not only as a health rights organization that challenges the circumstances under which mothers lose their lives (Petition 16), but also as a party interested in the sanity of the health system can contribute to. More than 16 pregnant women die every day in Uganda, with hemorrhage being among the leading direct causes of preventable death, contributing 42%.
CEHURD therefore responded to the blood deficit in the country and continues to encourage Ugandans especially youth to at least do that benevolent act every quarter of the year since the shelve span of blood is only 35 days, yet Uganda is in dire need for sufficient stock of blood if the health system is to effectively respond to emergencies.