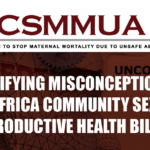 Whereas the East African Community Sexual and Reproductive Health Bill, 2021 has noble objectives, it continues to come under attack from some sections based on myths, ignorance and outright propagation of falsehoods. With a lot of misinformation being propagated about the EAC SRH Bill, it is imp...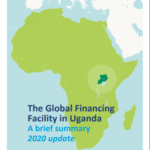 This factsheet CEHURD and Wemos focuses on the Global Financing Facility (GFF) in Uganda. This updated version includes the GFF's response to the COVID-19 pandemic.  It also includes the information in the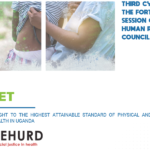 Download the Fact sheet for the Third cycle of the fortieth session of the Universal Periodic Review on human rights council under the theme ''Right To The Highest Attainable Standard Of Physical And Mental Health In Uganda'' compiled by the Center for Health, Human Righ...