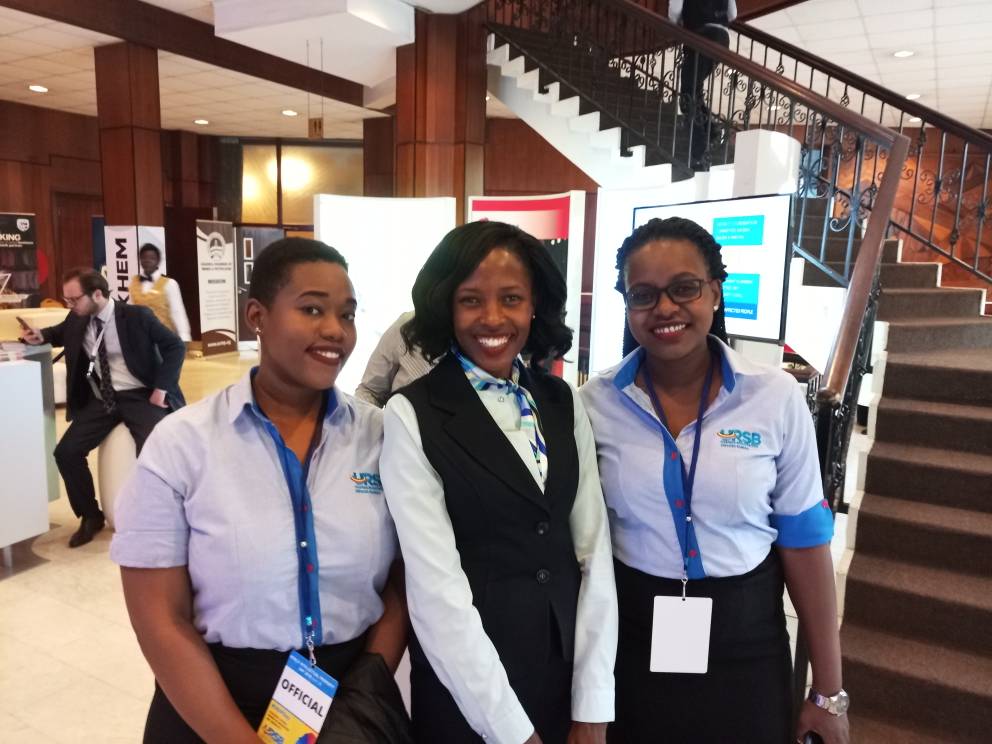 On this 26th day of April 2018, Uganda joins the rest of the world in commemorating World Intellectual Property day under the theme "Powering Change: Women in Innovation and Creativity" However, as we shine the light on women in innovation, the fundamental question is: are women who are the most affected group with the HIV scourge in Uganda and other developing countries benefiting from medical inventions that they so need?
Intellectual Property (IP) refers to creations of the mind, which include inventions, literary and artistic works, symbols, names, images, and designs used in trade. Intellectual Property creates rights that give entitlement to owners of IP in form of patents, copy rights and trademarks among others. These rights give the inventor the legal protection from competition so they can use or benefit from their creation exclusively for a specified period of time.
Although IP Rights are intended to promote innovation and creativity, they act as barriers for access to essential medicines as they create monopolies for pharmaceutical manufacturers who charge exorbitant prices, thereby making these medicines out of reach for many especially in least developed countries.
The sad reality is; over one quarter of the world's population could be left at the mercy of their ailment, unable to access medicine that could change the course of their lives and this is daunting for anyone that believes in social justice. It is not surprising that IP is at the center of global debates with advocates of human rights arguing that strict enforcement of Intellectual Property Rights (IPR) affects the realization of the right to health which is recognized in international instruments and national constitutions of various countries around the world including Uganda. The International Covenant of the Economic Cultural and Social Rights (ICESCR) for instance provides that "everyone has a right to enjoyment of the highest attainable standards of physical and mental health[1]" defined to include access to essential medicines.
According to the health data of 2016 compiled by the Institute for Health Metrics and Evaluation[2], HIV was ranked number one cause for premature death in Uganda. Moreover women, in particular, are disproportionately affected in comparison to men. The health data indicates that in 2016 the HIV prevalence rates of women living with HIV was 7.6% as compared to men 4.7%. Although the first line drugs have become more affordable in the recent times, the increasing drug-resistance still presents a challenge in developing countries since patients must be moved to the second line medicines and newer formulas which are likely still protected by patents. Medicines under patent protection are evidently expensive since the inventors must make a return on the high costs of research and development.
The solution however lies in the effective utilization of provisions incorporated in the WTO- Trade Related Aspects of Intellectual Property Agreement now commonly referred to as the TRIPS flexibilities. Some key flexibilities include compulsory licensing which allows third parties to use an invention without the holders' consent and parallel importation which allows procurement of drugs at a lower price from another country without consent of a patent holder of a patented product that is on the market of the exporting country. Another significant flexibility is the exemption of least developed countries from enforcing pharmaceutical patents until 2033 which should be exploited to promote transfer of technology.
The problem is that there little to no evidence which indicates utilization of these provisions by the developing countries including Uganda to promote access to essential medicines especially for people living with HIV, women being the majority.
As we celebrate women in innovation today, we must think of those women who are unable to access essential medicines due to a high cost implication caused by the strict enforcement of Intellectual Property Rights.
---
[1]Article 12 (1) of ICESCR
[2]Available at www.healthdata.org