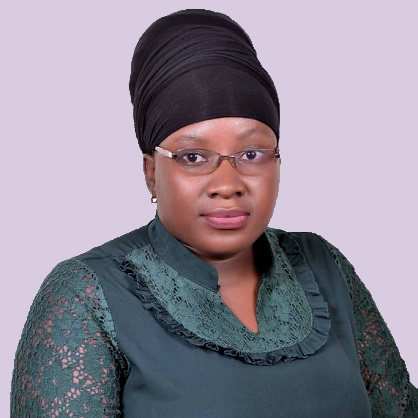 Zaitun Nalukwago
Executive Assistant
Zaitun Nalukwago is the Executive Assistant at CEHURD. She supports the Executive Director and the Senior Management Team through interaction and taking forward processes at a strategic level with Senior Management Team, Managers and CEHURD's partners and stakeholders. She joins CEHURD with extensive experience in executive communication, administration, networking and NGO support among other things. … Continue reading Zaitun Nalukwago
Zaitun Nalukwago is the Executive Assistant at CEHURD. She supports the Executive Director and the
Senior Management Team through interaction and taking forward processes at a strategic level with
Senior Management Team, Managers and CEHURD's partners and stakeholders. She joins CEHURD with extensive experience in executive communication, administration, networking and NGO support among other things.
Zaitun is a journalist by profession and has worked with the media as well as the NGO sector with her latest being the Palliative Care Association of Uganda where she served as an Administrative Assistant and later as Communications and Fundraising Officer. She has a passion for making a positive change in society.
Zaitun holds a Bachelor's Degree in Mass communication from the Islamic University in Uganda.